SDSU Faculty Forward Awards
The SDSU Faculty Forward Awards honors faculty instructors who demonstrated exceptional agility and dedication in transitioning their courses to the virtual environment during Fall 2020.
To hear winners share their wisdom and experience, listen in to the Faculty Future Lab podcast available on Apple podcasts.
The following instructional faculty have been selected for this award: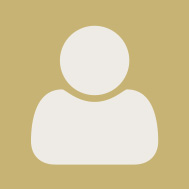 Baris Aksanli
Department of Electrical and Computer Engineering
College of Engineering
Professor Baris Aksanli (Electrical and Computer Engineering) replaced a large, semester-long project with smaller, hands-on programming assignments, each of which reinforced important programming concepts. He further supported student success by scheduling a series of live programming sessions to demonstrate coding utilities in real time trials, while students submitted comments and questions through Zoom chat. After each session, he posted recordings of the live programming sessions for students to review while working on their own assignments. This multipronged support was effective at reducing students' stress and reinforcing their programming skills.
Theresa Carlson
Department of Chemistry and Biochemistry
College of Sciences
Adapting large enrollment, introductory lab classes presented special challenges this Fall to make lab spaces safe, to provide adequate time and instruction to students for students to complete hands-on labs, and to provide alternative assignments when the pandemic required the university to suspend face-to-face instruction. Professor Theresa Carlson (Chemistry and Biochemistry) met these challenges by redesigning lab projects and creating online lab instruction and support materials for the 450-student Chemistry 200 and 202 lab courses so that students could make the best possible use of limited hands-on laboratory time.
Linda Copp
School of Exercise and Nutritional Sciences
College of Health and Human Services
Professor Linda Copp (Exercise and Nutritional Sciences) made her food science classes inclusive and participatory by developing assignments and activities that her students could complete in their own kitchens, with or without the help of family-members and roommates. She also redesigned her course into self-paced packets supplemented by weekly drop-in and one-on-one Zoom meetings to provide assistance and answer questions. Her students appreciated the flexibility this offered. They also benefited from the continued opportunities for hands-on learning that Professor Copp made available by using household materials for her assignments.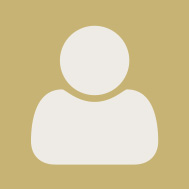 Heidi Keller-Lapp
Department of History
College of Arts and Letters
Professor Heidi Keller-Lapp (History) created a low-risk environment for students to practice writing and analytical skills in classes in her virtual classrooms. Her goal this fall has been to develop a virtual classroom as active learning laboratories. To do this, using Hypothesis (an external tool available through Canvas), her students annotate required readings, and comment upon each-others' annotations. Her Hypothesis assignments have created a low-risk environment for students to develop critical thinking in a supportive, engaging community.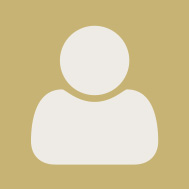 Denise Lebsack
School of Exercise and Nutritional Sciences
College of Health and Human Services
Professor Denise Lebsack (Exercise and Nutritional Sciences) built community amongst her Athletic Training students first by asking each student to submit a short video about themselves, and then creating an online quiz that asked students to match names and "fun facts" about their colleagues. She added new course topics, including telemedicine for concussion management, to her curriculum, she also found new community partners who could offer her students the in-person or remote clinical experiences central to their Athletic Training education.
Erin Riley
Department of Anthropology
College of Arts and Letters
Professor Erin Riley (Anthropology) ensured that the pandemic did not prevent her general education anthropology students from conducting their own research or applying scientific methods to analyze the natural world by replacing behavioral observations at the San Diego Zoo with a similar research project using zoo webcams from around the world. She has also expanded students' primate behavior observation options to include direct observation of human behavior in her students' own homes or in safe, outdoor spaces. These assignments use available materials in creative ways, provide students with hands-on research experience, and will encourage students to see the world in new and different ways.
Sonya Schumann
School of Music and Dance
College of Professional Studies and Fine Arts
Professor Sonya Schumann (Music) found creative solutions to teaching physical and cognitive skills in the virtual classroom by redesigning her course to be especially student-centered, and by going to extraordinary lengths to get keyboards and other musical equipment into her students' hands. This required redesigning curriculum to accommodate differences in equipment, and to provide students with real-time, one-on-one critique and feedback. She adopted new technologies, using multiple cameras and computers to show keyboard technique and musical scores simultaneously. This has helped her continue teaching music, while overcoming some of the equity gaps inherent in virtual instruction.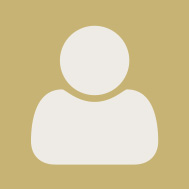 Kim Twist and Stephen Goggin
Department of Political Science
College of Arts and Letters
Professors Kim Twist and Stephen Goggin (Political Science) both teach a required statistics course that many students struggle with. They wanted to build their students' confidence so that more students would persist through the semester in spite of teaching an already challenging course in a virtual classroom. To these ends, they introduced ungraded assessments of student learning and low stakes testing in a required statistics course. They recorded some lectures together, and used synchronous class time for review sessions available to students in both sections. This exposes students to two explanations of challenging concepts, and two class sessions to grapple with challenging content. This shows the advantages of teaming up with other colleagues to create support systems for both faculty and students.
Marissa Vasquez and Frank Harris III
Department of Administration, Rehabilitation, and Postsecondary Education
College of Education
Professors Marissa Vasquez and Frank Harris III (ARPE) worked together to develop a single comprehensive assignment to assess student learning in their two doctoral courses. The assignment asked students to design a campus approach to address the equity issue of their choosing, and present this approach in a publicly accessible 60-minute training webinar for education leaders. This ambitious project is a powerful and scalable example of public scholarship.
Mei Zhong
School of Journalism and Media Studies
College of Professional Studies and Fine Arts
Professor Mei Zhong (Journalism and Media Studies) developed a cross-cultural research project for International Studies Students who could not travel during the pandemic. For this project International Studies majors interviewed international students for their research project, and led discussions for international students on various aspects of American culture. In other words, the two groups of students served as cultural informants for each other, and provided some of the interpersonal, cross-cultural experiences otherwise unavailable during the pandemic.
Past Awardees
Deborah Bejarano and Annette Rea
Department of Math Education
Imperial Valley Campus
Professors Bejarano and Rea built their face-to-face courses in Math Education around demonstrating hands-on activities designed to teach SDSU Imperial Valley students how to teach K-12 students math. In switching to the virtual environment, the instructors managed to keep most of these activities using a variety of technological tools. Their resourcefulness and creativity modeled best practices for online pedagogy for the new teachers in their course."
Philip Combiths
School of Speech, Language, and Hearing Sciences
College of Health and Human Services
Mr. Combiths demonstrated exceptional empathy for the challenges facing students in the move to virtual and used his course as a space where students could express and address challenges to their learning. He also adapted his assignments to model what would have been real-world clinical skills in an online environment using hypothetical examples. Finally, and perhaps most importantly, he reimagined his traditional high-stakes, high-stress cumulative final examination and redeveloped it as an applied assessment that allowed students to demonstrate their knowledge in an equally effective but less stressful format.
Marie Draz
Department of Philosophy
College of Arts and Letters
Professor Draz took a comprehensive approach to adapting her Introduction to Philosophy course for the on-line environment. In so doing, she increased student engagement and helped reduce their anxiety related to virtual learning in a COVID-context. These updates included surveying the students for feedback and needs assessment, changing participation to include synchronous and asynchronous assessments (i.e. through posting video lectures), and reformatting her exam from a multiple-choice to a short answer, flexible time-frame test.
Nancy Jones
Charles W. Lamden School of Accountancy
Fowler College of Business
When SDSU went virtual, Nancy wanted to maintain the sense of community and collaboration she'd built in class and support and sustain academic integrity by encouraging students to do their own work. She leveraged a number of different technologies to keep students engaged and connected. For example, Professor Jones created animated cartoons to make class content more engaging and impactful. She used Camtasia to create interactive lectures that required students to mouse click on hotspots to get to another section of the recording and in-video quizzes using the Camtasia quizzing tool. Finally, she replaced the course's traditional high-stakes exam with an open-book, timed case study that was designed to align with the course learning outcomes.
Nensi Lakrori
Department of Civil, Construction, and Environmental Engineering
College of Engineering
Dr. Lakrori was responsible for guiding 200 students through an introductory Civil Engineering course, and she took this responsibility to heart. She maintained direct contact with every student to ensure that they stayed engaged. She worked with department, college, and IT leadership to make sure her students had the technical support and access they needed. She adopted innovative approaches to her traditional high-stakes exams and managed the challenges of moving lab-based instruction to the virtual space. We celebrate her dedication to our students and its impact on their morale and success!
Irene Lara
Department of Women's Studies
College of Arts and Letters
Professor Lara adapted her General Studies 480 class community engagement class to a virtual environment while maintaining strong ties among students and between students and the organization with which they partnered--Casa Familiar's Youth Center. She reorganized course assignments around digital media, including using YouTube to produce and publish videos for the youth served by Casa Familiar. She also created assignments focusing on COVID and its impacts on students and the community.
Rodrigo Navarro Perez
Department of Physics
College of Sciences
Professor Perez utilized many principles of good course designing when transitioning his large physics lecture course to the virtual environment including setting clear expectations, providing a roadmap, offering flexibility in earning course points, establishing synchronous contact opportunities, and adjusting from a small number of high stakes assessments to fewer low stakes assessments that were open book and open notes. His compassionate approach to the needs of our students during this challenging time is worthy of emulation.
Kerianne Quick
School of Art + Design
College of Professional Studies and Fine Arts
Professor Quick met students where they were--literally. She creatively adapted projects in her jewelry course to allow students to critically evaluate and apply course concepts to items in their home environments. She also used historical comparisons to link the challenges of COVID-19 to challenges other artists in history have faced and successfully overcome. Professor Quick facilitated creative completion of learning outcomes while simultaneously motivating students to persevere.
Nathian Rodriguez
School of Journalism & Media Studies
College of Professional Studies and Fine Arts
Professor Rodriguez expertly adapted his "Selena and Latinx Media Representation" course to the virtual environment. When meeting face-to-face, students were assigned to undertake team-based ethnographic studies. In the move to virtual learning, Dr. Rodriguez promptly generated new creative projects including meme-making and media scavenger hunts and used Canvas, Zoom breakouts, and Canva.com-based resources to effectively achieve course-learning outcomes.
Scott Shaffar
Department of Mechanical Engineering
College of Engineering
In Spring 2020, Dr. Shaffer was assigned to teach one of the most difficult classes to adapt to an on-line modality: the senior design project in mechanical engineering. He did so by working with students, parents, sponsors, and industry partners. His efforts contributed to a highly successful "senior design day" where engineering students demonstrated their work. His contributions have won notice from engineering faculty and leaders across the California State University system.
Melissa Soto and Nicholas Johnson
School of Teacher Education
College of Education
Through the transition to virtual, Professors Soto and Johnson remained focused on the learning outcomes of their teacher education course and found ways to engage students using online tools. In doing so, they modeled for their students (soon to be teachers) good instruction and universal design for learning.